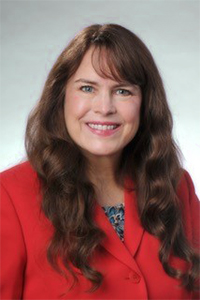 StoryChangers®️ provides professional clinical hypnotherapy services to facilitate access to inner resources, creating an ideal environment for desired changes. Although this may sound odd or even science-fiction-like, this is not a fable. Our miraculous bodies have innate abilities that can be focused on through hypnotherapy. Hypnosis is a natural way of being and something that can be easily recognized, once aware of what it is. StoryChangers®️ utilizes the powerful tool of hypnosis as a means of communication to bypass the conscious critical mind, resulting in the ability to use unconscious resources to better manage or overcome problems.
StoryChangers®️ is owned and operated by Susan (Suze) Kopynec. Suze graduated from Elon University and attended graduate school at Wake Forest University School of Medicine where she was trained as a PA in the traditional medical model. She has a direct understanding of and appreciation for the medical profession of which she's been a part for over thirty years. In 2019, when she became aware of the positive outcomes related to research on clinical hypnotherapy, Suze began training with plans to offer this as a novel option to improve well-being for the medical professionals she served while Director of The Foundation of FirstHealth's Center for Provider Wellbeing. When our global pandemic changed those plans, her focus turned full-time to learning all she could about how hypnosis can be used to help others and ourselves. Suze benefitted through her own life-changing experiences with utilization of self-hypnosis. Until fully confident, she provided gratis sessions for 18 months during early training. The positive outcomes highlighted the need for others to have access to professional hypnosis services, leading to the dream and eventual debut of StoryChangers®️.
Formal training has already gained Suze National Board Certification as a Clinical Hypnotherapist (NBCCH) and she is currently studying with a Tuft's affiliated medical doctor who is an American Society of Clinical Hypnosis (ASCH) Approved Consultant to also achieve gold-standard ASCH certification. The privilege of receiving training and certification in the use of clinical hypnosis is restricted to those who have a license to practice their health related discipline in the state where they reside and a master's level (or higher, such as doctoral) degree. As clinical hypnosis is research-based and well supported by science, its use has been embraced by well known academic medical institutions including Stanford, Harvard, MIT, Yale, and Johns Hopkins, among many more.
In a Stanford University Medical Center press release from July 28, 2016 that speaks to objective evidence of hypnosis effects, Dr. David Spiegel states that:
"Hypnosis is the oldest Western form of psychotherapy, but it's been tarred with the brush of dangling watches and purple capes. In fact, it's a very powerful means of changing the way we use our minds to control perception and our bodies."
– David Spiegel, M.D., Associate Chair of Psychiatry at Stanford University & respected expert in the clinical use of hypnosis